CogDis
The new-wave of ethics consultancy.
We are strategic and creative partners for unconventional cultural brands.
We help organisations navigate culture's biggest ethical questions.
We align internal human purpose with external business action.

Powered by our thought-leading network, CogDis works with brands, non-profits, talent and agencies to bring high-level impact work into the light of creative culture. We guide our partners into ethical futures to resolve cognitive dissonance*, finally aligning your purpose with your actions.

*cognitive dissonance: the discomfort felt when we behave in contradiction to our beliefs


---
Faith Robinson
Editorial + Strategy

Faith's environmentalism developed alongside 8 years working in fashion. Obsessed with comms + insight, she's led impact initiatives globally with Global Fashion Agenda & Fashion Revolution, working with everyone from Hermès to H&M on the way.

Sustainability Lead







---
Claire Yurika Davis
Creative + Education

Blending knowledge from her spiritual journey with 7 years building her independent, zero-waste fashion brand HANGER, Claire's expert voice, mystic energy + aesthetic status is human-centric and creatively unmatched.

Spirituality Lead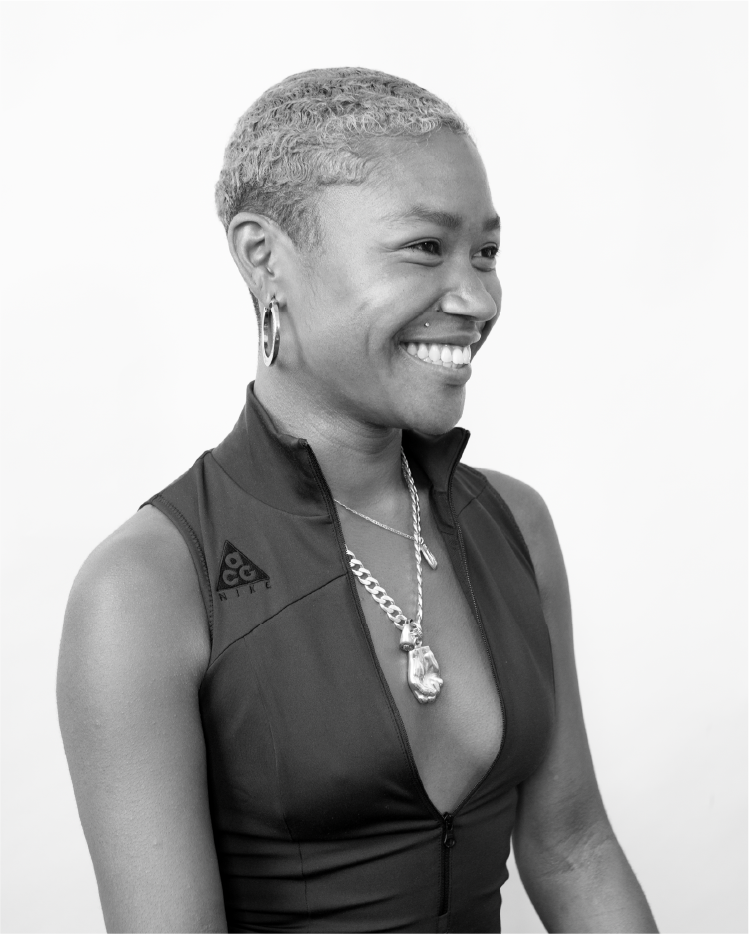 ---
Florence Huntington-Whiteley
Talent + Community


Flo's impact on cultural marketing focuses on female and LGBTQIA+ talent. After 6 years with Nike London, she's now an international model shaping the future of better brand relationships, social impact and talent.


Identity Lead





---
Educate

Strategy • Research
Team Workshops • Talks
---
Create

Concepts • Talent
Programming • Campaigns
---
Facilitate

Networks • Events
Impact partnerships
Press
---
Work
---
What should an anti-patriarchal apparel brand feel like?
---
How can we build a DAO based on the values of a 'good growth' mindset?
---
How can a jewellery brand approach sustainability work more holistically?
---
How can students be empowered to live their values in their future careers?
---
What does health in the 21st century look like?